McCready: 10 Weekend Thoughts, presented by Harry Alexander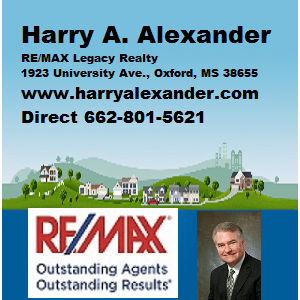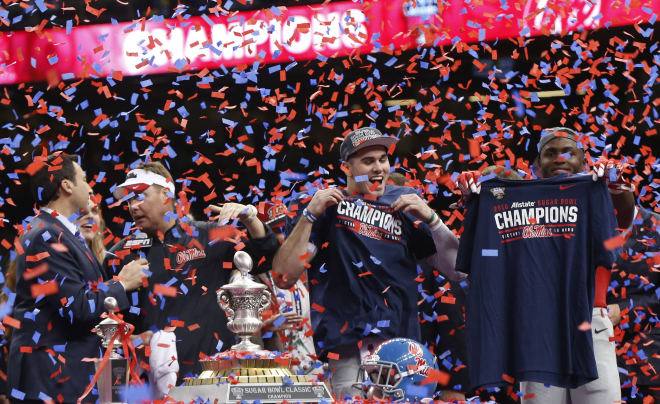 1. Looking back on Ole Miss' 48-20 win over Oklahoma State Friday night in the Allstate Sugar Bowl in New Orleans, one thought keeps coming to mind: That was an infomercial for Hugh Freeze and the Rebels.

With the college football stage to themselves for a few hours on New Year's Day, the Rebels showed that not only can they win big games but also that they can have fun doing it. Make no mistake: There's nothing more fun than winning. However, winning with carefree flair is icing on the proverbial cake, and on Friday night, Ole Miss' cake was a delicious, sugary mess.

Laquon Treadwell threw a long pass. Laremy Tunsil caught a touchdown pass. Hugh Freeze danced with Breeland Speaks. Chad Kelly threw the ball all over the Mercedes-Benz Superdome. The defense played with reckless abandon. The list goes on and on.

If you were a recruit watching on television, that looked like fun. Sources close to the program told me Saturday recruits were reaching out to the program and not the other way around following Friday's game. To say that's a good sign for a program's recruiting fortunes is an understatement.

We won't know until we have the benefit of time's passing, but Friday night felt more like a beginning than it did an end to me. As I wrote earlier in the week, Ole Miss could take a step back next season, especially if Kelly declares for the NFL draft a year early (most believe he'll stay for his senior season, but he's yet to say that emphatically). However, if I'm right and Ole Miss' program takes another step or two up in the next few years, remember Friday night as a priceless advertising window granted to Ole Miss that the Rebels took complete advantage of.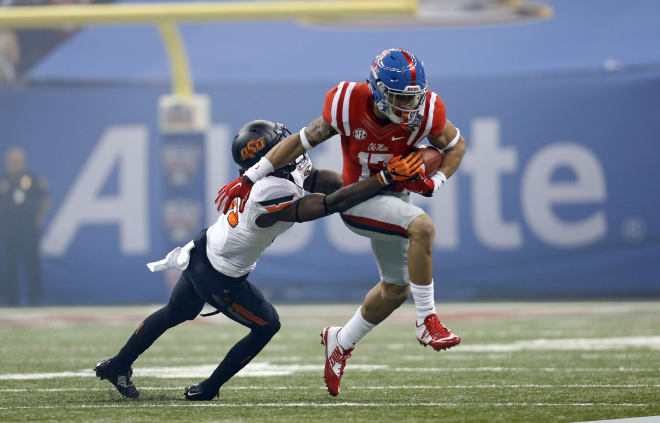 2. Four-plus years ago, Freeze knew he had to completely rebuild the Ole Miss program. It was trashed, and that's being kind. Selling recruits, especially early on, required the prospects taking a leap of faith. Think about it. Freeze was an unproven head coach, sans a brief but successful stint at Arkansas State. The program had won just two games in 2011, and given the lack of talent on the roster, winning appeared to be years away. That's not exactly a sexy sale.
You know the story by now. Bo Wallace made Ole Miss competitive in 2012. The 2013 signing class gave the program an influx of talent and some panache. The 2014 win over Alabama showed the Rebels could not only compete with the big boys but they could occasionally beat them. Now, following the 2015 season and the win in the Sugar Bowl on New Year's Day, there's not much that can be used against Ole Miss on the recruiting trail.

The Rebels will finish in the top 10 with a 10-win season. They've beaten Alabama twice in a row and are at least .500 over the past four years against the rest of the SEC West, including a 3-1 mark against Mississippi State. In late April, the Rebels will have a strong presence in the first round of the NFL draft, and it's possible Tunsil will be the top overall pick. Freeze has proven to be a brilliant hire, and there's no reason to believe he doesn't want to stay at Ole Miss for the long haul as long as the administration remains as committed as it is today. The Rebels have proven they can play on and win on some of college football's biggest stages.

Again, at the risk of sounding repetitive, there are far more signs to the 2015 season being a beginning than an end.

3. You may have noticed the video of Dave Wommack after Friday's game. Two things: One, I'm still learning this new admin, so I don't yet know how to put script above a video. Two, it was really freaking late when we finished working Friday night/Saturday morning and we forgot to bring this video to you. So, hey, lucky me! I get a free thought, courtesy our oversight and one Mr. Wommack.
4. When you look back on 2015, two things stand out. One, man oh man, this team was close to doing something really special. Change one play (you know the one before I tell you) _ fourth-and-25 in overtime against Arkansas _ and this Ole Miss team goes 12-2 and finishes the season as the Southeastern Conference champions and ranked somewhere between fourth and sixth nationally. Yeah, Ole Miss was that close.
Two, give this team credit for being resilient as hell. That October loss to Memphis could have been a soul-crusher. The heartbreak of that loss to Arkansas moments after fourth-and-25 should have been.

"I don't think that it was ever a lack of heart," Freeze said. "I think that we lost some key components in (Issac) Gross and (Tony Conner) that took us some time defensively to get situated. But we, obviously, did not carry the same swagger into that game that we did in others. And that falls on me and our staff. And we just renewed our commitment to take a stand every week and stay true to who you are in difficult times. and the kids responded, thank God."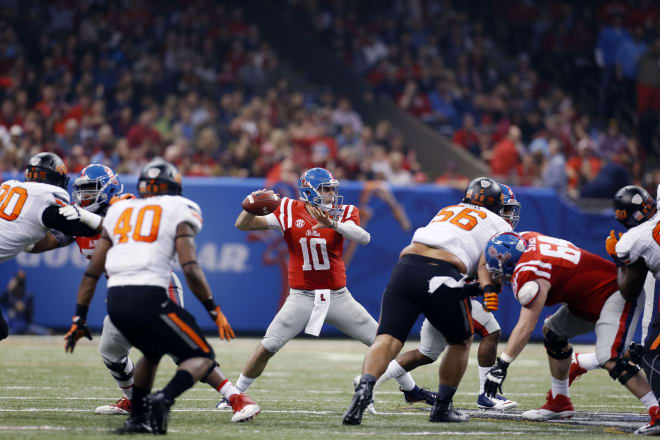 5. So what's next? First, Ole Miss has to wait for a decision from Kelly. (I know Laremy Tunsil and Laquon Treadwell have yet to make formal announcements of their intentions, but I know no one who expects either to return for their senior seasons. However, the template for Ole Miss football has changed. The Rebels are recruiting at a very high level and there will be an expectation that if there is a step back in 2016, it will be a small step. However, as I wrote on Friday night, assuming Kelly returns, there's no game on the Rebels' schedule in the fall that is not winnable.
Asked Friday night, Freeze agreed.

"We have high expectations for ourselves," Freeze said. "The Ole Miss brand is probably as strong as it has ever been. We think we have an environment that is attractive to a lot of certain type of people that want to do something new and fresh at a different place than has been done before. You have to continue to recruit at a high level, and I see now reason why we shouldn't stay relevant in the Southeastern Conference now. And what that means year to year, you never know because it's such a grinder, but I am excited. I think this is a new normal."

6. It should surprise no one, but playing the college football playoffs on New Year's Eve was a disaster for TV ratings. It should further surprise no one that college football's response to those ratings was, well, pathetically weak.
Playing the semifinals on New Year's Eve was always a bad idea. The solution(s) to this isn't complicated. Play the games on New Year's Day. This year, the two semifinals could've been played on Jan. 2. The ratings would've been sky-high. Playing the games on New Year's Eve eliminates people working that day as well as the casual fan who isn't going to choose a game between two teams he/she doesn't care about over a night out to celebrate the new year. That is also going to require college football's movers and shakers to negotiate with stubborn bowl games such as the Rose and Sugar, which are hellbent on playing their games at the same time slot every year. If those bowl games realize that they are going to lose their seat at the big-boy table if they're not occasionally willing to bend a bit, they'll bend like the most flexible girl in your local hot yoga class.

Or we could go to an eight-team playoff. I know people are tired of me campaigning for it, but the idea is gaining steam and advocates every year. The formula is simple: Five conference champions (that legitimizes the regular season) get the top five seeds and then three at-large teams are selected, with an emphasis on strength of schedule. Spread the first six games among the Orange, Sugar, Cotton, Peach, Rose and Fiesta bowls and then play the national championship as an event of its own. But whatever you do, play the first round of games _ whether it be four teams or eight _ on New Year's Day.

7. OK, I'm going to be totally honest here. I intended to watch the Ole Miss-Kentucky basketball game Saturday night. I got back to Oxford around 4:30, unpacked, caught up with Gus the Puppy and then turned on the TV to the SEC Network. Before I could finish the Irish Chanel Stout I poured myself at 6 p.m., Kentucky had a 20-point lead on the Rebels and the game's outcome was no longer in doubt.
The Oklahoma City Thunder and Charlotte Hornets tipped off minutes after Ole Miss and Kentucky, so I flipped back and forth for the next couple of hours, spending more time on Fox Sports Oklahoma than I did listening to John Pelphrey's color commentary.

So I won't pretend to give any analysis (neither did Pelphrey, but that's another story for another day). However, every time I turned back to the Ole Miss game, the Rebels were giving up rebounds on the offensive glass. Seriously, it seemed that every time I flipped away from the NBA to the game at Rupp, Kentucky was getting an offensive board.

My concern for Ole Miss all along has been the lack of size and lack of depth in the interior. Can Ole Miss hold up in the SEC with such a small, thin frontcourt? I won't pass judgment, especially after one game at Kentucky, but the Rebels have to get better in that regard to think about the NCAA tournament. Kentucky out-rebounded the Rebels, 41-27, including a 20-10 advantage on the offensive glass. Needless to say, Andy Kennedy will address that this week in advance of Ole Miss' Thursday night date with Alabama.

8. I'll never forget the first time I saw Tad Smith Coliseum. I was a senior in high school, making a three-day swing of college visits to Ole Miss and Alabama. My parents and I got to Oxford on a Sunday afternoon. For some reason, we walked into Tad Smith. I think there must have been a women's game there earlier in the day. Anyway, I grew up in Ruston, La., home of Louisiana Tech University, which played (and still play) their games in the Thomas Assembly Center. Ruston pales in comparison to Oxford in almost every regard, but as it pertained to basketball arenas, the STAC was far superior to the Tad Pad.
I've been to many games at Tad Smith, and while I'm sure many have an emotional attachment to The Spaceship, its day has long since passed. Ole Miss will open The Pavilion at Ole Miss on Thursday. I'll step inside for the first time on Tuesday (if the media opportunity currently scheduled holds), so I'll have reactions for you in this space next week.

Anyway, I'm happy for a lot of people. Kennedy deserves a level playing field in his continued attempts to make Ole Miss basketball more relevant. Thursday night, I'm guessing, will be a proud moment for Ross Bjork and his team, people who made sure the new arena became a reality. Will The Pavilion immediately change the fortunes of Ole Miss basketball? No, of course not. However, it's something Ole Miss people should be proud of, and Thursday night should be a cool, memorable moment for Rebel basketball fans.

9. The NFL regular season ended on Sunday, and the order for April's NFL draft in Chicago (the fact that the Cubs are in town playing the Brewers and Braves late that week/that weekend is proof that maybe, just perhaps, God still loves me) has been set. The Tennessee Titans will pick first. They have a quarterback; Marcus Mariota just completed his rookie season. They need someone to protect him. A lot can change between Jan. 3 and late April, granted, but if the draft were held today, the odds-on favorite to be the first pick is Ole Miss' Tunsil.
Tunsil has phenomenal feet, is remarkably athletic and is a guy people love to play with. The issues that sidelined him for seven games this past season won't matter one iota to NFL people. Robert Nkemdiche has off-the-field issues to address. Laquon Treadwell's 40-yard dash time will be scrutinized (Note to NFL people: Don't worry about it; Treadwell is going to be a superstar in your league), but Tunsil is devoid of issues. In 4 1/2 months, he's also going to be a remarkably rich man.

10. Black Monday is upon us. There will be firings. As of this writing, it appears that Cleveland's Mike Pettine was getting the axe on Sunday night. There could be openings in Indianapolis, St. Louis, the New York Giants and elsewhere. Might Alabama's Nick Saban be in the mix? If so, it appears it's now or never for the Alabama coach if he wants to return to the NFL.
The New York Daily News' Ralph Vacchiano believes the Giants' Tom Coughlin deserved a better send-off, in the event Sunday's loss to Philadelphia was his swan song.

Ryan Grigson's meddling played a huge role in Chuck Pagano's failures in Indianapolis. Might Saban be interested if he could have both roles. That's been the rumor for months.
Is the Big 12 on the verge of major change?
The tax sleuth who took down a drug lord -- a fascinating story from the New York Times.
In 1914, Christmas stopped World War I for a day.
If you like the NBA, you enjoyed watching Kobe Bryant and Kevin Durant going at each other recently in Los Angeles.
The Boston Globe's Peter Abraham has a few suggestions to make baseball better.
The Cardinals' Adam Wainwright had some strong opinions regarding Jason Heyward's decision to sign with the Chicago Cubs.
The Cincinnati Enquirer's Mike Dyer took a look back at one of the saddest stories in the Reds' history, 40 years later.
Meet Lazaro Armenteros, the next Cuban baseball star.
Good news. You can stop doing sit-ups.
Hey, I just remembered. I promised final SEC rankings. OK, here goes:
1. Alabama -- It's sort of self-explanatory
2. Ole Miss -- The Rebels are one of five programs to participate in consecutive New Year's Six games, and they're clearly trending up.
3. Tennessee -- The Vols destroyed Northwestern in the Outback Bowl. Of course, expectations jump now for Butch Jones.
4. Florida -- The Gators fizzled late, but they're in the East and Jim McElwain is recruiting at a high level.
5. Arkansas -- The Hogs are stable under Bret Bielema, and stability is severely lacking in the SEC these days.
6. LSU -- Les Miles won the Texas Bowl, is wildly popular with the fan base (for now) and is putting an elite recruiting class.
7. Georgia -- The Bulldogs won 10 games and are adding an elite quarterback to the roster in the form of Jacob Eason. Of course, their coach is working for Nick Saban for another week.
8. Auburn -- The hiring of Kevin Steele as defensive coordinator was baffling, but it's a talented roster Gus Malzahn takes into his hot seat season of 2016.
9. South Carolina -- Will Muschamp is putting together a strong recruiting class. At worst, his successor in four years will inherit a talented roster.
10. Mississippi State -- I know, I know. This feels low. However, assistants are defecting and Dan Mullen tried to. The Bulldogs' job is a bad one when Ole Miss is going well.
11. Texas A&M -- Can you imagine how much Kevin Sumlin misses Johnny Manziel?
12. Missouri -- The Tigers were good on defense, and Barry Odom provides a dose of stability in the wake of Gary Pinkel's health-related departure.
13. Vanderbilt -- At least the Commodores can take solace in the fact that James Franklin's Penn State teams simply aren't very good.
14. Kentucky -- At least the Wildcats have basketball to hang their hats on. Mark Stoops has probably run out of time.